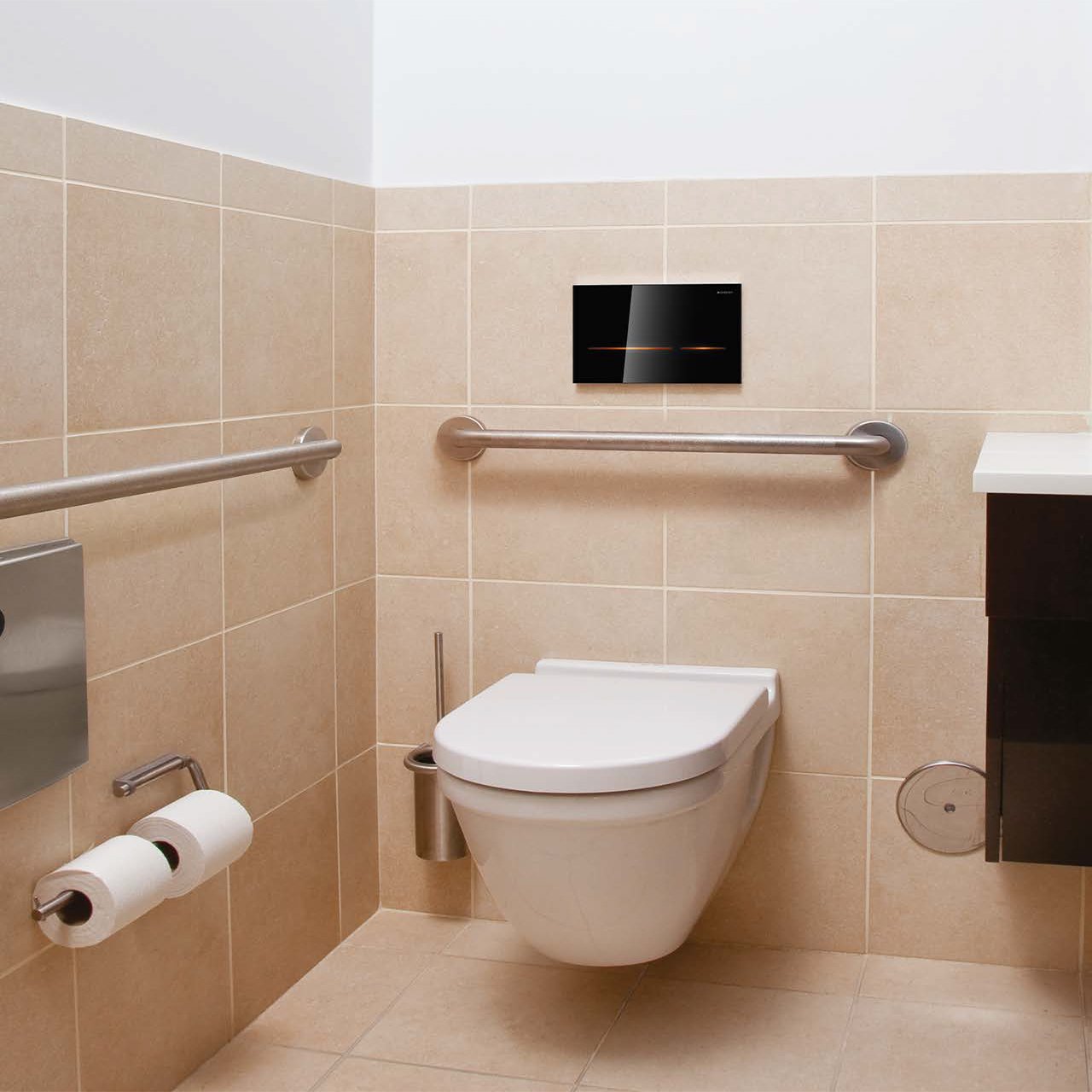 When it comes to the perfect bathroom, accessibility and style are not mutually exclusive concepts. If you have a client who has a special-needs family member or is concerned about aging-in-place (sometimes called "living-in-place"), many beautiful and functional design options are available today. By choosing stylish features and fixtures created for an accessible bathroom design, you can deliver a finished bathroom that meets priorities for today and tomorrow.
The Importance of Accessible Bathroom Design
According to the Milkin Future of Aging Report, the number of individuals over the age of 80 is expected to quadruple between the year 2000 and 2050. The World Health Organization reports that the total population over the age of 60 is expected to grow from 900 million in 2015 to 2 billion by 2050. Advances in medical technology will continue to increase average life span.
As a result of this continued aging of the population, the demand for accessible bathroom design will most likely increase in the future. Although most people hope to maintain active lifestyles as they age, it is inevitable that age-related health problems will result in special needs and accessibility challenges for those who wish to age-in-place.
Of course, other segments of the population have special needs as well. According to the National Survey of Children with Special Health Care Needs, nearly 20 percent of children ages 12-17 have special healthcare needs. Although not all of these needs are the result of physical disabilities, a segment of this population may also require accessible bathroom design.
Common Issues Around Accessibility in Bathroom Design
Every client has particular priorities, desires, and ideas when it comes to remodeling a bathroom. For some, budget may be the primary concern while others may be worried about resale value. Style-conscious clients may want to embrace cutting-edge designs or create a bathroom that reflects their personal character and personality. For those customers that have placed accessibility high on their priority list, you'll probably face the following common issues: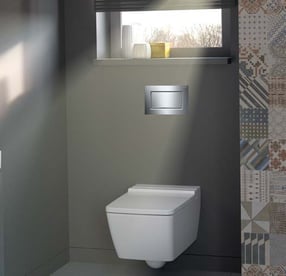 Safety. Bathrooms are notorious for safety-related issues, with many potentially slick and wet surfaces. For older individuals, handicapped family members, or others with limited mobility, safety must be a high priority in accessible bathroom design.
Barriers. When you think of a bathroom, you probably do not bring to mind a roomy, barrier-free space. In fact, some small bathrooms are challenging for able-bodied individuals to move around in comfortably. Accessible bathroom design must deliver the features and functions necessary in a space where anyone can maneuver and move freely.
Function. Perhaps the most important factor in accessible bathroom design is its functionality. Taking into account the special needs of your customers, you'll want disabled or aging family members to be able to use the space as effectively as if they had no limitations.
Affordability. Accessible bathroom design does not need to be exorbitantly expensive. Many beautiful, functional, and well-designed amenities are available today to make accessible bathrooms a financially achievable option for anyone.
Installation Expertise
. If you do not specialize in accessible bathroom design, some of the installation experience required might be a concern. By partnering with a company that is focused in this segment, you can gain all the support and expertise you need to best serve your customers.


Options to Design an Accessible Bathroom

Although the basic components remain the same in every bathroom, many state-of-the-art options are available today to help designers address the common challenges of accessible bathroom design. Consider the following technologies, designs, and features you can incorporate: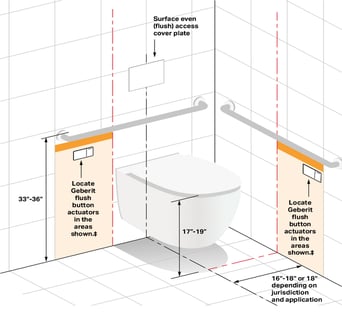 In-Wall Design. By hiding the tank and plumbing components in the wall, designers can lift the toilet off the floor to increase accessibility. This design also frees up more space within the bathroom by moving the toilet tank and flush and fill valves inside the wall.

Flushing Options. Consider installing special flush plate and button designs, which facilitate hands-free or light-touch flushing. These options make the toilet easy to operate and help keep the bathroom space cleaner and more sanitary than is possible with a standard toilet.

Adjustable Toilet. According to the Americans with Disabilities Act (ADA), a toilet must be set at 17 inches in height in order to be ADA-compliant. However, this can be a challenging height for children. Consider installing an adjustable toilet with a range of heights to accommodate all family members more safely.

Grab Bars. By freeing up additional space around the toilet, you can also install grab bars that are within easy reach, enhancing safety and accessibility.
D
esigners striving to better serve a growing segment of the population with
accessible bathroom design now have many options to do just that. By taking advantage of in-wall toilet design, touch-free technology, and adjustable fixtures, designers can deliver beautiful, functional, and accessible bathrooms to those clients who have special-needs family members or want to age-in-place.