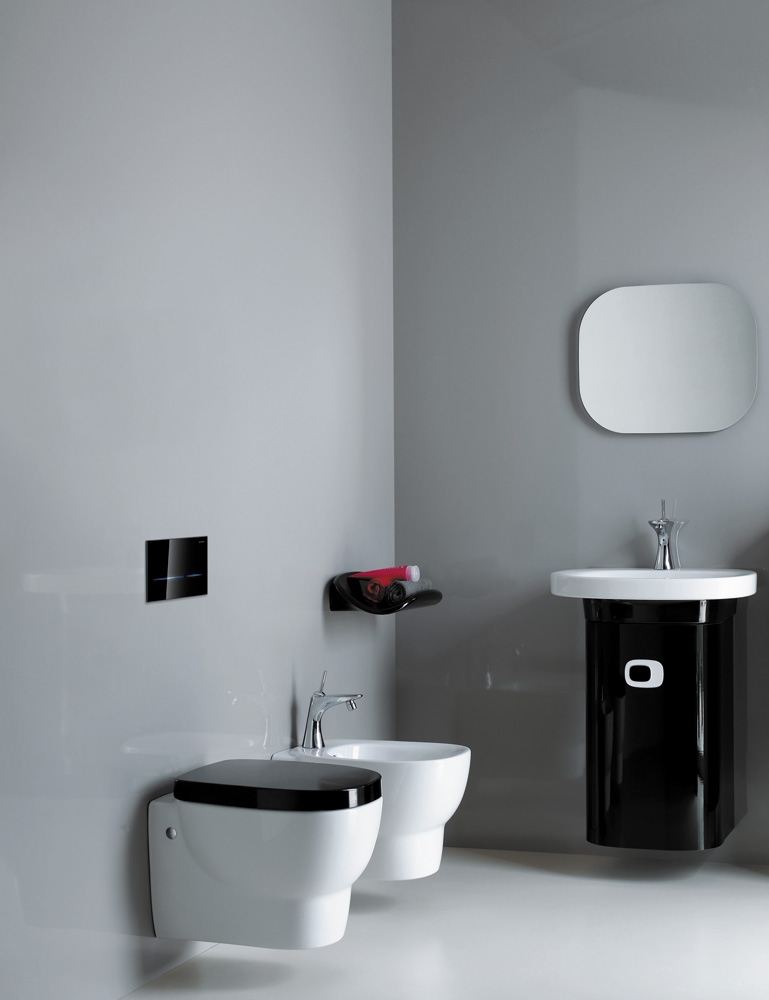 As the whole world continues to be cautious and concerned about the ongoing COVID-19 pandemic, the question of how to protect yourself and your family from viruses, bacteria, and pathogens goes on. Most of us know that we're constantly surrounded by microbial life in our daily living. Thankfully, most of it does us little to no harm, and our body's natural immune system is working around-the-clock to protect us.
That said, it's still a good idea to practice basic hygiene as well as take some extra precautions during these times. Both public and private bathrooms potentially harbor viruses, bacteria, and pathogens that can be dangerous to human health. Touchless toilets are one way to help us minimize exposure.
Germs and Hygiene
In a household germ study conducted in 2011, NSF International tested 30 surfaces around the home including six in the bathroom. Faucet handles were found to be the second-dirtiest spot in the bathroom with more than one-quarter of them testing positive for yeast and mold, 9% for coliform, and 5% for staph.
According to a recent study on COVID-19 contamination reported by the Journal of the American Medical Association, toilet bowl and sink samples were positive for the virus behind COVID-19 in a room housing a symptomatic patient. Samples taken after cleaning were negative.
Combine those statistics with the fact that many of us fail to be diligent about personal hygiene habits. It's understandable that most people would be embarrassed to admit that they fail to wash their hands after using the restroom, especially in today's COVID-19 environment.
An article in Infection Control Today said that 92% of phone survey participants self-reported they always wash their hands after using a public restroom, and 86% say they do the same at home. Another recent survey conducted as part of ASM's Clean Hands Campaign had a similar result, with 95% of respondents self-reporting that they wash their hands after using a public bathroom. The results of an observational study, however, showed that only 67% actually did.
Install Touchless Toilets
Failing in personal hygiene habits means that it's much easier for germs, viruses, bacteria, and other pathogens to spread around our homes and through our families. Although improving our behavior is critical, installing touchless toilets is another way to improve sanitation in our public spaces and in our own homes.
Many of us are familiar with the touchless toilets that are frequently found in updated public restrooms. They work by detecting a change in motion or human body heat to trigger the flushing action of the toilet instead of relying on a person to touch a conventional toilet flushing handle.
The first touchless toilets encountered some criticism as they tended to flush more frequently than manual toilets, resulting in wasted water. In addition, they had a tendency to startle some individuals, especially children, who may have inadvertently triggered the flushing mechanism too early. Better technology and new designs have addressed these concerns, however, offering some level of control to the user while still remaining touchless the majority of the time.
For example, the Geberit Sigma80 is a touchless flush plate with dual-flush LED bars. Individuals simply wave their hands over the larger bar for a full flush or the smaller bar for a half flush, determining how much water is used as well as when the flushing occurs. Owners may choose to set the plate on automatic flush, which will activate when a user walks away.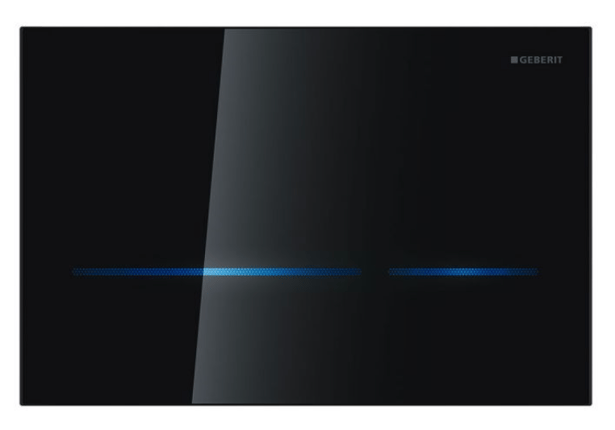 In addition to its well-designed function, the Sigma80 comes in black or mirrored glass finishes with five user-selectable LED colors to complement your bathroom design. This flush plate is compatible with Geberit Sigma concealed tanks, which can be tucked inside the bathroom wall, resulting in more space and a cleaner look. The flush plate can also be temporarily turned off for cleaning.
The Geberit Sigma10 flush plate goes one step further in giving an individual control over water usage. This product features a stop-and-go flush function, allowing the user to interrupt the standard flush cycle, putting the amount of water used in the hands of the individual. Sigma10 is available in nine finishes, in either high-quality molded plastic or stainless steel.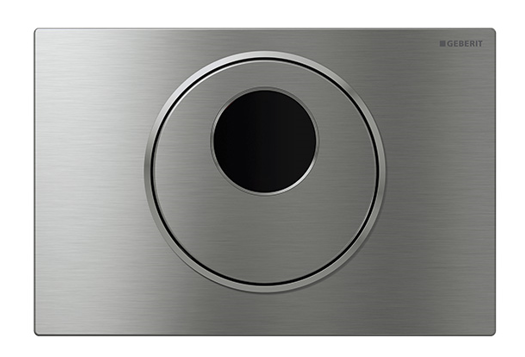 Conclusion
Germs, viruses, and bacteria are here to stay, and public health officials warn that the COVID-19 pandemic is only a sign of things to come. As we all learn more about pathogens, how they behave, and how humans respond, it's likely that we will continue to adjust our behavior.
In the meantime, practicing basic hygiene as well as taking advantage of different products and technologies designed to help us minimize contact, such as touchless toilets, can help us keep our surroundings sanitary and our families healthy.